Technology has become such a staple of everyday life, it's almost impossible to imagine life without it — I speak from experience as a so-called 'millennial' who doesn't know a world without internet. We've come a long way since the mechanical age in the late 1400s. In fact, we've come a long way since the invention of the internet and that was only about 30 years ago (not that I'd remember!). Today we use technology without even thinking about it; setting a timer on your phone, tracking your steps on your Fitbit, buying clothes, even turning on the radio in your car… it's everywhere.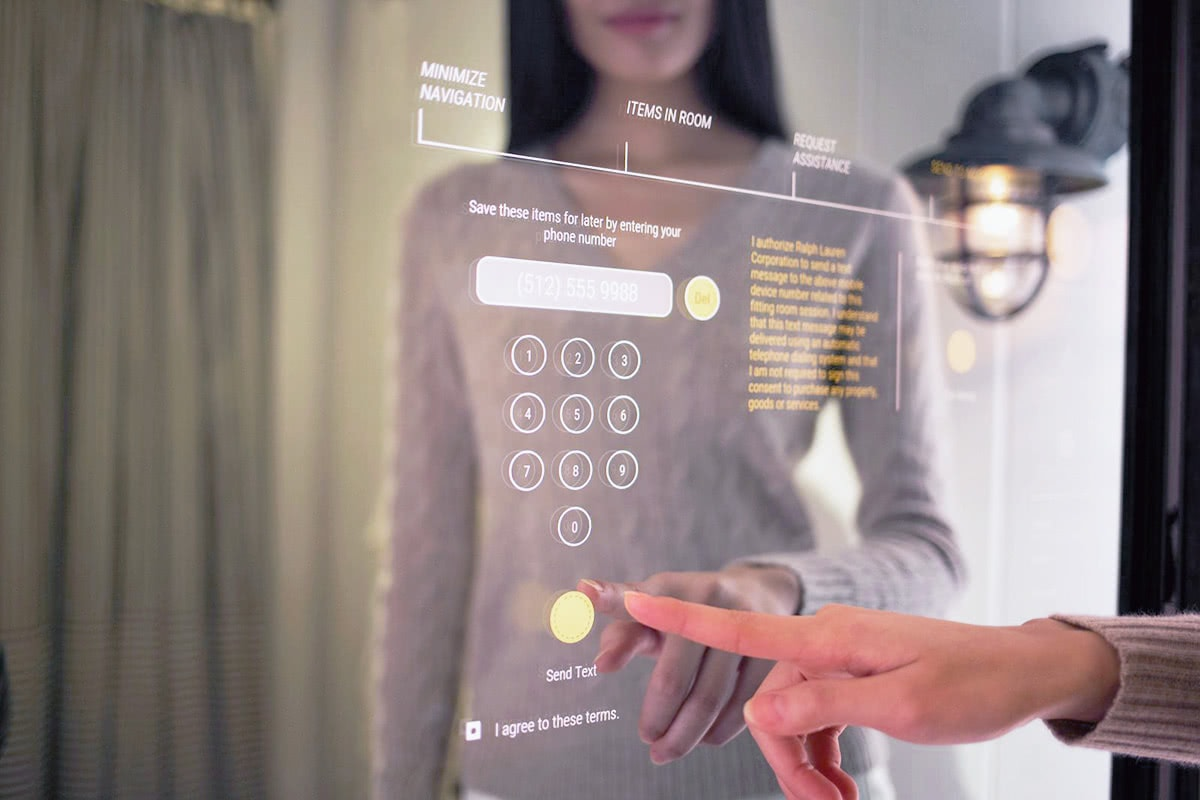 As consumers we almost take this for granted. But for businesses, it's all about making sure they're staying ahead of our expectations and their competitors. In fact, some businesses only exist today because of technology. Amazon is the obvious example, but fashion brands such as ASOS and Burberry have exploded in the last five years in particular, due to their online presence and general digital developments. All the big names in fashion are competing with one another to capture a bigger share of the market, attract new customers and retain their existing ones, increasingly using technology to achieve these goals. As a result, consumers are spoilt for choice and most make full use of this technology-enabled approach.
Take ASOS for example; founded in 2000, this online phenomenon has smashed through all the tech barriers and taken the online shopping world by storm. While it has experienced a few lows in its history, the trajectory has been undoubtedly up – and it reported a 26% increase on sales in 2018 over the previous year, with a whopping 18 million customer base worldwide. Every year there is something new that this company releases to keep its customer base interested, excited and most importantly, loyal. From video catwalks to virtual models demonstrating a variety of sizes per product, digital personal shopping via a camera on an app or same day delivery, ASOS has mastered how to keep its customers constantly wanting more.
The two worlds of fashion and technology have come together once more and made perfect harmony in-store with fast fashion giant, Zara. Its Westfield London store has an entire digital floor dedicated to purchase and collection of online orders. Shoppers simply enter a QR code that they received with their online order into the iPads available around the floor, and pick up their purchase within minutes – no human interaction required. One might wonder when the time will come whereby human shop assistants won't be necessary at all. If that wasn't good enough, Zara has now introduced self-service checkouts to help bid farewell to those long queues and say hello to new and intrigued customers. I'm sure you're familiar with the blood curdling phrase, "unexpected item in bagging area", yes? Well gone are those days because not only does the customer operate the till themselves, they just simply hold up the product to the screen and it will recognise it, no scanning or beeping or making sure you find that teeny tiny hidden security tag.
And it's not just the fashion industry that technology is seeping into; world renowned cosmetics brand L'Oréal has introduced augmented reality makeovers in its Chinese and Korean stores. Shoppers can now walk right up to a concession stand and see exactly the product they want on themselves without even having to swatch it – its AR technology applies digital makeup through the mirror and even recommends products suited to you. Now that's clever!
Technology is ever growing and constantly impressing all of us. We know technology today won't be the same in a year's time which I think is really exciting. Who knows, maybe my dream of being here the same time as flying cars really isn't that far away…