October 10th is World Mental Health day and this year could be the most important celebration of mental health awareness to date.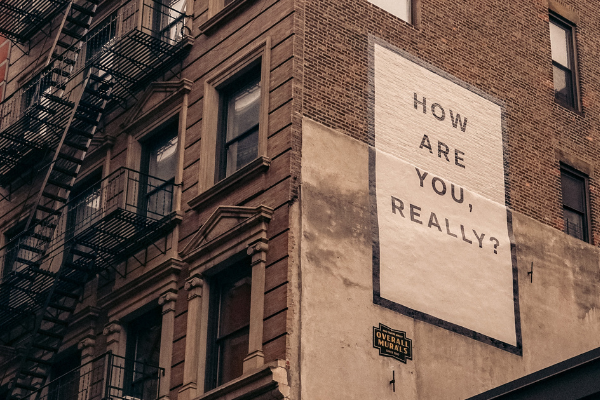 World Mental Health Day was first observed by the World Federation for Mental Health in 1992 and I am sure you will agree – a lot has changed in our approach to mental health in both our personal and work lives during that time.
This year's theme is 'mental health for all'. With this in mind and the darker days on the horizon, we have brought it back to basics to look at some practices to help yourself and others this winter. It is a great time to start putting these small, essential acts and habits together to create a mental self-care package for when you need it most. The secret to getting ahead is getting started!
No online subscriptions, fancy gimmicks or wasted outgoings, just 5 things you could try today.
#1 Get yourself a 'Norwegian state of mind'
During the coldest, darkest periods of the long 'polar night' in the Arctic Circle, some parts of Norway only receive 2-3 hours of indirect sunlight. A recent study, by Kari Leibowitz, revealed that people living in the Arctic Circle saw no increase in their mental distress and wellbeing barely changed during this time. What's the secret?
Leobowitz's studies suggest that one of the most vital components for the citizens is their mindset. The studies showed a shift to a more positive mental attitude and outlook on life changed how they saw this dark time of year. They found that with an improved attitude and a positive outlook onto winter, the better they fared in their overall mental health.
#2 Move to feel good
We all have a pretty good understanding that your mental health and physical health go hand in hand. If you find yourself watching Youtube and Facebook Lives on the couch more than participating – now could be a great time to find an exercise that you enjoy. Is there a dance class you've always wanted to attend, or how about an outdoor bootcamp, what about rollerblading or hula-hooping?
#3 Sleep
Reviewing your sleep habits is a great starting step to working towards improving your mental health. In a recent study by Cambridge Sleep Sciences, 1 out of 4 adults revealed that a lack of sleep contributed towards their mental health issues – with it rising by 28% for 18-34 year olds.
#4 #BeKind
Be kind to yourself and others. If we are heading towards a second lockdown, remember that this time, you have the advantage of knowing what did and did not work for you before. Be kind to yourself in your expectations, keep grounded and focus your efforts on small actions that you remember made you feel good. Take some time to indulge in some self-care. You can use this article here for some fantastic apps and online courses to help.
#5 The power of positive self-talk
When it comes to talking to your inner self, we can often find ourselves talking in a negative and hurtful tone without realising it (and this won't contribute towards our positive mental attitude!).
Positive self-talk, affirmations and journaling are just some of the things you can do to help build resilience to your mental health. I like to end my day by asking myself simply 3 things that I am grateful for, or things that I am proud of achieving that day, even if it's just taking the dog for a walk!
Have you got any other tips or ideas to share? Let us know!
#WorldMentalHealthDay #BeKind