Insights into fostering trust, the role PR & marketing plays in supporting it, and what the future looks like for B2B brands.
Download The Question of Trust eBook: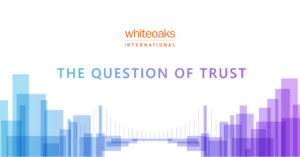 Building trust has always been an important focus for marketers and increasingly so over the past few years. But what does it look like? How do brands tackle it, especially in a challenging environment? With today's consumers inundated with options, how do use trust and loyalty to  make sure that your brand stands out? How do you stick in the mind of the consumer, ensuring that they know you're going to deliver what you promise?
This eBook delves into how PR & marketing helps build and maintain trust by interviewing senior marketing professionals at companies such as IFS, Pulsant, insightsoftware and Glen Dimplex Heating & Ventilation. Discover how it has changed over the last 12 months and what the future of trust building and customer loyalty looks like.